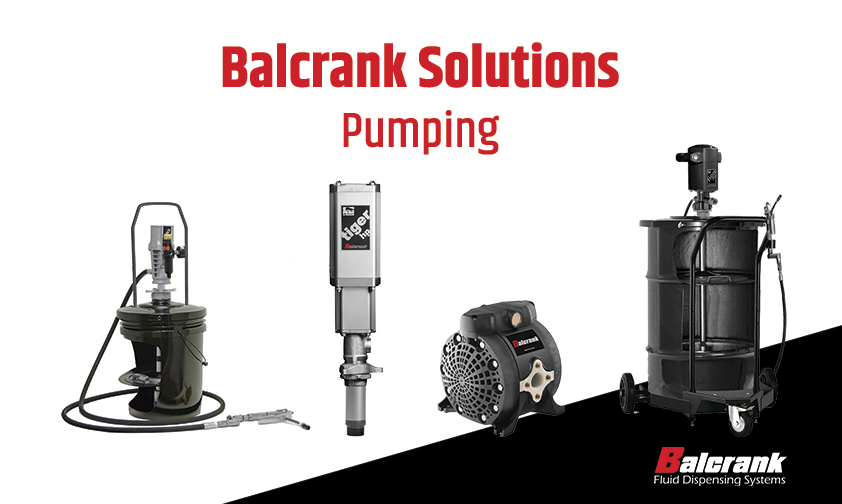 When designing a pumping system for our customers, we first evaluate the product being pumped, the distance to be pumped and the flow rate desired to meet the customer's needs. The pumping system must meet these requirements and provide dependability, longevity, and reliability.
Balcrank offers pumping solutions for oil, grease, antifreeze, lubricants and other fluids. With a variety of piston pumps, diaphragm pumps, mobile and stationary pump packages; we have the solution for your application needs. Applications include quick lubes, small to large car dealerships, fleets, railroads, marine and more.
Learn more about our pumping solutions.